Suzuki Piano, Jazz Piano, Music Theory, Composition, Improvisation and Audition Prep from University of Miami and CalArts Alumni
Alyse Korn is available to teach online lessons for students located in and beyond the Ojai Valley.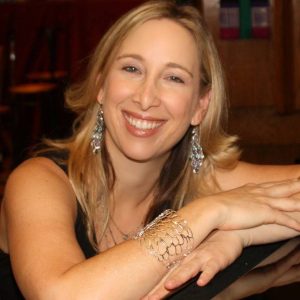 Do you want to learn about piano, Jazz piano, improvisation, harmony, composition or arranging? Be able to play at recitals, concerts or events in your hometown? Be admitted to a jazz school or music college? Build a solid repertoire, become proficient at playing standards, compose songs, or maybe put your own band together or feel comfortable joining an existing band?
Alyse offers online piano lessons that are well suited for:
students ages 4 and up, Alyse enjoys and specializes in starting young beginners and adult beginners.
pianists of all styles (jazz, blues, pop, R&B…) and levels including adventurous classically trained pianists who feel the urge to explore improvisation and swing feel;
all other instrumentalists eager to either strengthen their basic piano skills or deepen the practice of improvisation on their principal instrument;
vocalists who wish to hone their piano accompaniment skills;
and finally writers and computer musicians committed to improving in the areas of harmony, arranging, composition, improvisation, and enthusiastic about incorporating these techniques into their productions.
"We found Ms. Alyse in 2014 through the Suzuki Association website. My son began Suzuki Early Childhood Music Class at 2 years old and at 3 1/2 began piano lessons. What a treasure Ms. Alyse has been to our family!
We are so blessed to have found such a loving and beyond knowledgeable instructor! Now a family of 3 boys we all are so grateful for the dynamic that music has brought to our family.
As a homeschooling mom, it's easy to feel overwhelmed about getting through all the boys' school curriculum and feeling like we have enough time for everything. Piano is so foundational to everything we do. It's just as crucial as math or writing. Seeing Ms. Alyse's face is something we all look forward to every week. She is such an anchor in our lives and a source of support.
Now online, we haven't skipped a beat and we love the format of class! We always leave lessons reassured we are growing and progressing.
Just as Ms. Alyse always refers to 'The Carrot Seed' book, sometimes learning is a lot like the seed that was planted and not looking like much. Other times it's sprouting and blossoming, and the hard work is literally tangible. Her bright face and positive encouragement is so wonderful to count on. She meets us exactly where we are at in our progress. All her patience and love keeps us grounded.
From a coaching perspective, her consistency is remarkable! We know every week we can count on Ms. Alyse for instruction and the passion she has for her students!" – Alanna Lagos Sowers, May 2020 
Contact Alyse at alyse@suzukipianosc.com or 661-510-7506 to schedule your online lessons today!